Antique Accolades
CHS students, teacher maintain collections to connect with friends, family, remind them of cherished memories
Senior Alex Rushinsky's collection of over a hundred nutcrackers started with a visit to his aunt's house.
"I was at my aunt's house helping her with her animals, specifically her dogs, and I walked into her room and she had set out over a hundred nutcrackers that were her son's, which he collected, and he had just passed away. She was just laying them out as a sort of remembrance," he said.
Rushinsky said his interest in collecting nutcrackers grew due to the great variety and customization nutcrackers have.
"Some of them can play music, some of them are entirely metal, others are hand-carved. I have nutcrackers that are hand-painted," Rushinsky said. "It was a fun way to get connected with my family as well as find something new and unique that not many people have seen before."
The social aspect of collecting also motivated senior Sneha Srivatsa to begin collecting stamps. Srivatsa said her collection, which started with about 20 stamps, now boasts over 200.
"Stamps in a way make me feel connected with other people; knowing that there are other people who collect stamps is cool. You can trade the stamps; you can trade the stories behind the stamps," Srivatsa said. "It's usually something minor but significant that gets commemorated on stamps, so I think it's really cool that you can trade stories along with the stamps."
According to psychology teacher Michael "Mickey" O'Toole, many collections are tied to memories and emotions the collector has.
"A lot of people start collecting things because of some connection they made to a memory, and a lot of memories are carried in the hippocampus," O'Toole said. "The hippocampus is one of the stronger memory storage areas of the brain. Memories and emotions are tied together to where they are one of the more powerful motivators that humans have, so if there's a memory that sparks something, it may lead to them collecting something."
Moreover, O'Toole said that collections are a more personal affair that should not be judged.
"I don't want to stress this too much. A lot of people have this idea that, because of TV shows and things like hoarding, the only kinds of collectors out there are hoarders and they always have a mental disorder or obsessive compulsive disorder. That's less than 3 percent of people that collect things," O'Toole said.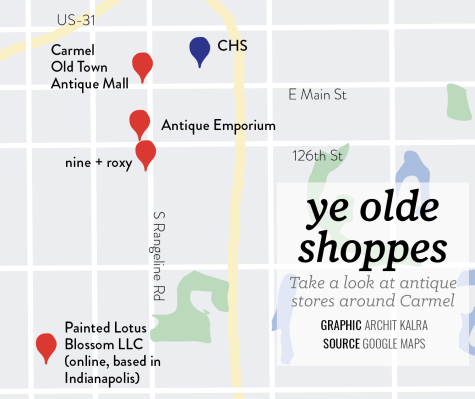 O'Toole said he also collects retro video games as a way to connect with his own childhood.
"For me, it's something I grew up with. Atari was just being phased out; Nintendo had just released the NES. I remember going to arcades," O'Toole said. "We're always looking back with nostalgia. Now, I still play modern video games and people do too, but it's like a history."
"Anything that you're involved in, it can be a history of a country, it can be a history of an area. It can be video games. It's great to be where we're at. There are some amazing video games, but generally people like to look back and ask 'How do we get to this point?' So they start collecting classic video games," O'Toole said. "Again, some of that could be from parents or older relatives who want to share that with them, so they get this sense of community yet again."
Similarly, Srivatsa said she possesses old stamps to preserve a tiny bit of history.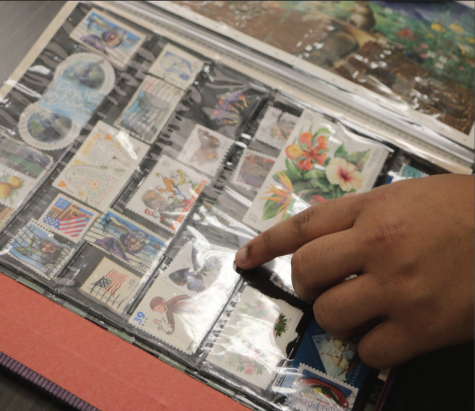 Srivatsa said, "I have a German stamp from before World War II—I believe it's from the 1930s. I have another one from Yugoslavia. It isn't particularly old, but it's cool to me because the country hasn't existed in my lifetime, so it's really interesting to have their stamp." 
In addition to nutcrackers, Rushinsky said he also collects coins, many of which are connected to specific memories and stories he has.
Rushinsky said, "One of the coins is what I call the Philmont coin and it has a spearhead on it. It's from (when) I went backpacking on a trip in New Mexico with my brother and some college students. We went over 80 miles in two weeks with 50-pound bags just hiking in the wilderness. Being able to see something and say 'that's what this represents,' I very much enjoy it."
Rushinsky said his relatives and parents often buy nutcrackers for his collection and the fact that they think of him when buying the nutcracker is one of the best parts of collecting them.
"That's probably the best part for me. While I might not care that much about an individual nutcracker, the fact that my grandmother saw it and was like, 'He will love this,' makes me happy," Rushinksy said. "It's a way I can think of them when I see it as well as knowing that they're thinking of me, which makes me overjoyed. It's a way to keep in touch with those I know about."
Leave a Comment