Redeeming Prom
Despite prom going virtual due to COVID-19, students consider new alternatives to celebrate
Senior Chloe Mere's junior prom wasn't all that she wanted it to be. She and her date were late to the dance after having dinner with their friends, and on her way back home from dinner, her dress tore apart. By the time she got to the dance with her boyfriend, her friends were ready to go home for the night. Although Mere is grateful for the memories, she had hope that next year's senior prom would be a better experience.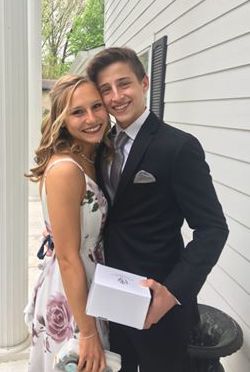 "Senior prom is a big deal and it's something we want to tell our kids about, show them pictures from and just make memories from," Mere said. "It is a coming of age moment, and I do think it's a different experience than junior prom even though they're technically identical."
Unfortunately, due to the recent COVID-19 outbreak, Gov. Eric Holcomb announced that students would not be returning to school in May. With restrictions on outdoor gatherings, parties and school events, prom was incorporated into a virtual format on May 2 for students to participate from the comfort and safety of their homes.
Junior Class President Eric Lee said all of the officers were very bummed that prom was made virtual, including him.
"I feel bad for the seniors that were planning on going this year for the first time because prom is a big part of American culture. Personally, I was very excited for this year's prom because the other officers and I designed and planned it out ourselves. We had high hopes for the turnout, and it's unfortunate we never got to see it," he said.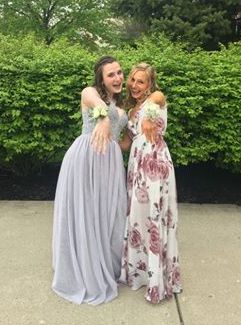 Although their prom may not happen at this school in its normal setting, Mere still has hope for a future celebration. 
She said, "I really hope prom still happens even if it is in summer or honestly whenever. I was really excited and already had ideas of makeup and hair to do and a few dresses I really liked."
Luckily, Mere's thoughts and prayers have been answered. In response to the cancellation of school, several organizations and event planners are finding ways to give the Class of 2020 their prom back, both locally and nationally.
For example, Redemption Prom, a national movement organized by a group of high school seniors, is dedicated to organizing a prom at colleges in the fall for incoming freshmen who missed out on their senior prom.
"Essentially, students at WashU came up with the original idea of creating a make-up prom, and once Harvard students became involved, we helped branch it out to others and shape it into a movement," the Redemption Prom Media Team said via email.
They added, "The Redemption Prom movement was started to counter the loss of senior spring for the Class of 2020. We knew that, obviously, we can't exactly replicate every aspect of a great senior year. However, we can try and recreate a high-school-styled prom during our freshmen year of college. Instead of it being a final soirée, it's a new beginning."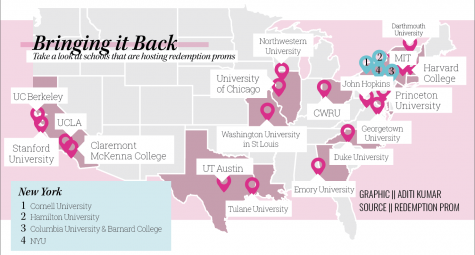 While the Redemption Prom Team doesn't work with individual organizers, the network puts frameworks in place for students to put their own prom together. Students interested in bringing a Redemption Prom to their college can fill out the form on their website, and the organization will provide tips on how to reach out and plan the event.
Mere and Lee said they think Redemption Prom is a great idea, and more schools and students should be open to the idea of it. 
On the other hand, Senior Class Vice President Lydia Yong argues that while the event is a good way to recreate some lost experiences, it wouldn't be the same as a traditional prom.
Yong said, "Personally, I think prom is somewhat overhyped, and people put too much pressure into making it the "perfect night". As for redoing prom in college, you won't be surrounded by the same people. I think rebranding it as 'Redemption Prom' ruins the originality of what prom really is—a high school dance."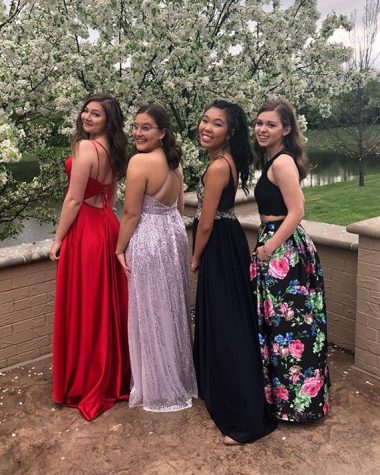 In order to recreate the high school prom experience locally, the Carmel Center for Performing Arts is helping organize "Prom at the Palladium", an event where high school seniors in central Indiana will have another chance to celebrate their prom on Aug. 7 and 8 at the palladium downtown. The two days will feature a DJ and dancing on the concert hall stage, refreshments in the lobbies, a photo booth and more.
Scott Hall, the Director of Communications for the event, said via email, "Our staffers knew a lot of students were disappointed to miss out on these traditions that make high school special and become milestones in our lives. Once the idea was proposed, a bunch of people jumped on board and formed a planning committee to serve the people of Carmel."
Hall said the Prom at the Palladium allows for students to have one final celebration and goodbye with their high school friends before moving on to the future.
"I feel bad for seniors and for my own children having to live through a situation like this when you should be focused on life's joys and opportunities. I hope you understand that your sacrifice is saving lives, and we all come out of this experience as wiser and better people," he said.
Mere said she will definitely participate in Prom at the Palladium and encourages other seniors to do so too. She prefers this over a Redemption Prom in college because several of her friends will be attending different colleges, and she wants the chance to celebrate with them together. Mere said while the pandemic has been tough, it has given her time to think about the future and even reflect on life. 
Her advice to underclassmen is simple: she said, "Don't sweat the small stuff, but don't waste your time thinking too much about the future. In a year, you'll miss your teachers, you'll miss having familiar faces and you'll just miss all the things in high school that everyone takes for granted."
Leave a Comment