reputation
Maintaining reputation as young person can cause pressure, stress, but also positive impacts, results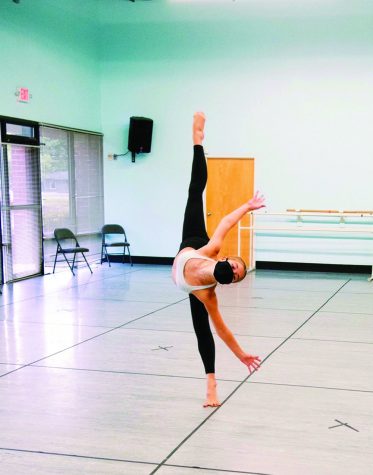 Sophomore Adare Haas started her journey of competitive dancing at age 4 when her parents noticed her dancing throughout the house. Since then, she has joined Expressenz Dance Center, a prestigious dance company. Her dancing has brought her to many large-scale competitions and even to the stage of "America's Got Talent," although her episode never aired.
"(My dance company's students are) known for being good turners, being clean and doing well at competitions. Lately, we have been trying to branch out a lot and do different things in order to expand our reputation," Haas said via email. This reputation sets expectations for her and other dancers as they compete, and maintaining the reputation is important to their coaches. 
Like Haas, student body president (SBP) and senior Julia Heath said she also has a reputation to uphold. Heath said she has a reputation to maintain purely due to her circumstances, although she said she looks at it in a different way. 
"In any position where you are doing work for others there is going to be pressure," Heath said via email. "That extends to my role as SBP. For all the work Senate does, I have to be on top of it and make sure everything is running smoothly, going well and completed on time." 
She said the position comes with a decent amount of pressure and stress, but since the work is mainly behind the scenes, she doesn't think about maintaining a reputation.
Counselor Rachel Cole said the effects of maintaining a reputation could vary from person to person, but the way people deal with the effects matters more. 
"If (people) were grounded and had a good support system, I think it would take some of the pressure away," Cole said via email.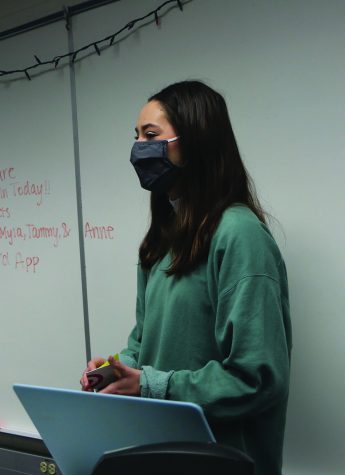 Cole said to not rely on outside validation and social media for self-worth and to focus on individual needs. "You have to keep balance in your life and take care of yourself mentally, spiritually and physically (with) whatever you are doing and whatever phase of life you are in," she said.
Heath said she feels her position has a positive effect on her, but it doesn't change her as a person. 
"I don't feel like how I act around others has changed at all or that it would ever need to change. Even if what I did wasn't as behind the scenes, I still wouldn't change how I act," Heath said. 
As SBP during such an unconventional school year, Heath said a lot of the work she and Senate are working on has changed but she continues to put in a lot of effort. 
"The most rewarding part of being SBP would either be seeing all of the hard work pay off through events or spending time with the senators," Heath said. "Watching an event be executed well and successfully is a great feeling because that means everything I have done and Senate has done has paid off."
Haas said she has a similar perspective on Expressenz's reputation. Although she said the reputation can put a lot of pressure and stress on her, she also works extra hard and doesn't let herself slack off. When receiving disappointing competition results, she said she uses it as a learning experience moving forward. 
"Rejection or loss is something you have to learn to deal with in the dance world, and competitions have definitely taught me that. Whether it's losing, not making an audition, etc., as a dancer you learn to move on and continue to try to be the best you can be," Haas said. "Not everything is about winning at my studio, which is another thing I have learned. I know the most important thing is that I try my best."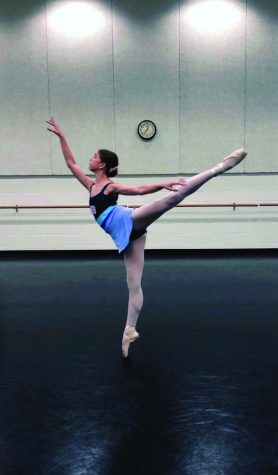 Cole said she agreed with this sentiment and emphasized keeping a balance between a public image and your sense of self. 
"(You should) focus on others, and be the best version of you even when people aren't looking," Cole said. 
She said she advises students to always try to be the best version of themselves they can be and to always be kind, even when you don't feel like it. 
Through her experience with dance, Haas said she has learned many lessons that have improved her as a person and met many of her closest friends. She said the community dancing has created for her is like a second family to her and will impact her for her entire life. 
"I think part of (our connection) is dance is a vulnerable and emotional sport, as well as physical, and so you get to know your teammates on a deeper level. My dance friends are my forever friends," Haas said. 
She said she is constantly learning and improving in her skills, and the community dance provides helps her to be the best she can be. 
"People are always super encouraging, and so I never feel excess pressure from them," she said. "Nobody is perfect, and so you can't expect to never make mistakes."
Leave a Comment