Just Write
Student writers reflect impact of professional authors, how writing helps them in life
Mary Shelley, a romance novelist, was in her late teens when she wrote her masterpiece, Frankenstein. Today, young authors like Emily Garnes, member of Just Write Club and junior, are following in Shelley's footsteps.
Garnes said she's liked to write for as long as she could remember.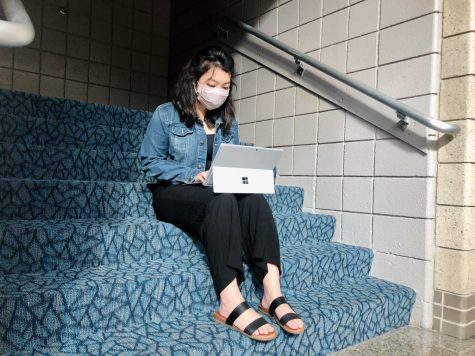 "I've always really wanted to write stories." she said. "I've loved reading ever since I was a little kid. (Writing) always came naturally to me and lots of my favorite book series inspired me to write because I've always wanted to create something like that and put it out in the world."
Jasmine Hsu, officer of Just Write Club and senior, said she helped create the club for students like Garnes to be able to write stories. 
She said, "We (the officers) created it with the intention to create a community of writers, while also encouraging individuals to expand their writing horizons. We want it to be the kind of environment where people are excited to come to bond with other kids because in a school of almost 6,000 people, having a smaller place with people who share the same interests as you, that's extremely helpful.
Hsu said the club has been successful in gaining more members over the years.
 "When we had pitched this club idea, we had four people who were interested, and even in our first year it took us some time to get things going. But now we have in the ballpark (of) 20 kids in our club."
Garnes said she mainly writes fantasy, short stories and poetry, while Hsu said she prefers to write memoirs and biographical stories.
Regardless of genre, Creative Writing teacher Robin Glicksberg said she believes there are many benefits to creative writing and that it is easily relevant in students' lives.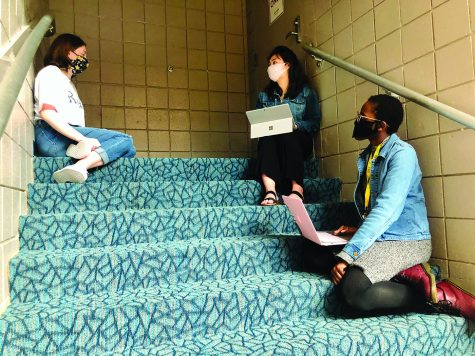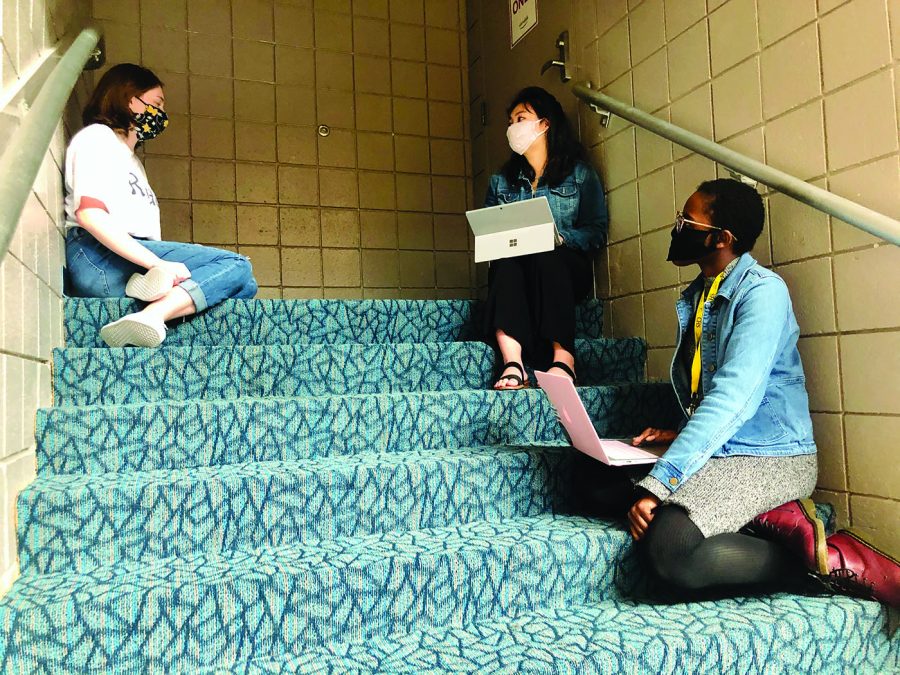 She said via email, "Creative writing is absolutely applicable in other parts of students' lives. If you can tell a good story, you can create relationships with other people. I don't think people realize how integral storytelling is in our everyday lives. We tell stories all the time. If you can write, you can communicate and communication is at the heart of every society."
Both Garnes and Hsu said creative writing applies to other areas of their lives. 
Hsu said, "I have a couple management positions, and just being able to cast them appropriately to adult audiences, writing has helped me a lot with that."
Hsu also said creatively writing has helped her in her academic work.
"Even for something as simple as SAT prep, there's a writing and reading section on that. I didn't really have to do much prep because my whole life I've always loved to read and I love to write so all those things (developed) over time," Hsu said. "Sometimes I'll have to write essays for classes, or any kind of writing assignment in any academic course and it's definitely come in handy a lot of times."
Additionally, professional authors have affected both of the young writers, and impacted them in styles of writing as well as influenced their perspectives.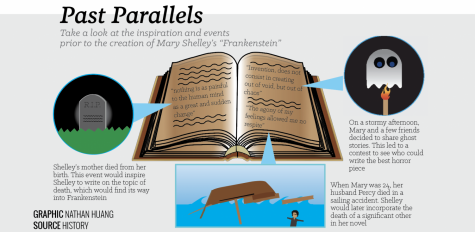 "In terms of impacting my life, definitely the (book) The Namesake (influenced me). It's about an Indian boy growing up in America, and it's a struggle when you have minority parents who come from a minority family, so he goes through a lot of identity crises," Hsu said. "He's also Indian and me being half-Indian and growing up in India, I really empathized with the words and that totally changed (my) outlook on (what) my parents have done for me and it made me appreciate everything I have a lot more."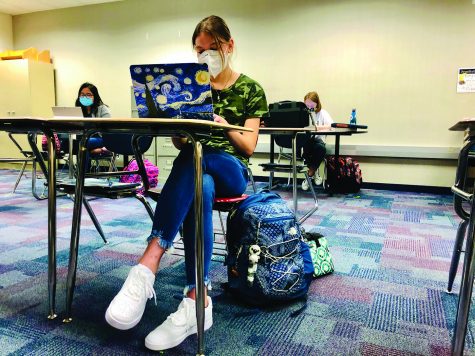 "For a series that has inspired me, definitely Harry Potter. I know that's cliché but it has (inspired me)," Garnes said. "Also, (I really love) the books I read in middle school that were fantasy-themed. I hope to write books that are fun like that."
In the end, Glicksberg said imagination is crucial in creative writing.
"(Creative writing is) truly is an outlet where students' imaginations have no limits. When you write, there's no limit to who you can be or where you can go. If you can imagine it, you can create it," Glicksberg said. "I think there's freedom in that students don't get in the real world. Not only do students have the ability to go places they've never been before, they can take others with them. And there's beauty in that because that shows the writers that they've reached an audience."
Leave a Comment