One to One
Student, counselor consider challenges, responsibilities of students in single parent households
For most students in Carmel, it appears as if living in a two-parent household is common. However, according to the U.S. Census Bureau, in 2016, only 69% of children under 18 were living with two parents. This dropped from a high of 88% in 1960. The U.S. Census Bureau forcasts that as time goes on, these percentages will continue to drop, and the rate of one-parent households will rise. This increasing rate will have a large impact on the student population at CHS. Students who live in one-parent households often need to take on more responsibilities compared to one living with two parents. This is the case for junior Megan Fortier, who currently lives in a one-parent household with her father.
"My parents are divorced and my mom lives in California and my dad with me. I used to live with my brother and sister but they went to college, so now it's just me and my dad," Megan said.
"I used to live with both of my parents back in the day and it was a lot different in terms of the environment and the responsibilities," she said. "Since my dad works, I sometimes have to order food myself and pay for it and just in general there are more responsibilities in terms of keeping the house clean."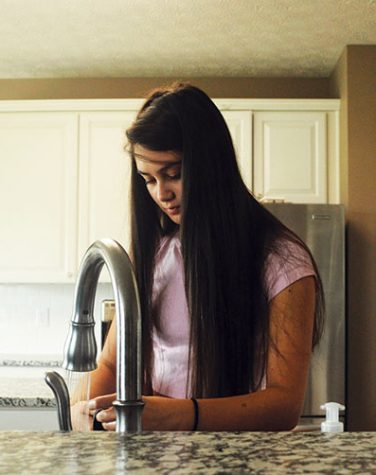 Counselor Melinda Stephan said oftentimes, there is a major difference between single-parent households and dual-parent households.
"In terms of the general population of students, I feel as if a student who lives in a single-parent household will, in most cases, have to deal with and handle more responsibilities as they won't have two parents to help them at certain times," Stephan said. "This could come in the form of having a job and doing more work around the house to help the family. Not only that but these students may not have as much guidance, so certain things they will have to teach themselves."
Junior Eli Kurlander said he goes through some of the same experiences as Fortier, as his parents are divorced too.
"My mom and dad both live in separate houses because they are divorced, so me and my 2 siblings have to adjust in the sense that we have to be more responsible with staying on top of what we have to do," Kurlander said. "These things will help me in my future as they teach me things like being more organized.
Stephan agrees with Kurlander, saying that the things a student who lives in a single-parent household will learn will carry on to college and into their future.
"The responsibilities and independence that is given to students who live in (single-parent households) not only makes them better in high school, but it also carries on to college and their future, where the things they learned is needed," Stephan said. "A lot of times you see students unsure of how to act by themselves in college or in future jobs because they don't have the guidance of their parents, but students that had these responsibilities in high school will find it easier to settle into college and future jobs where they are by themselves."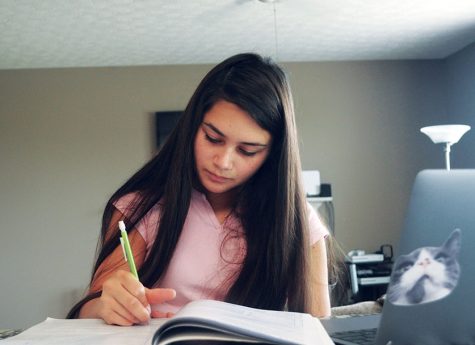 Leave a Comment