The More The Merrier
Staff member Calina He reveals thoughts on having multiple siblings
Growing up in a family with four children, I have always enjoyed the company of my brothers. As I have two older brothers and one younger brother, my house has always been loud and busy. However, as we've grown older, the house has become quieter and quieter. Now, the house is usually quiet, with my younger brother, Canaan, and I living at home.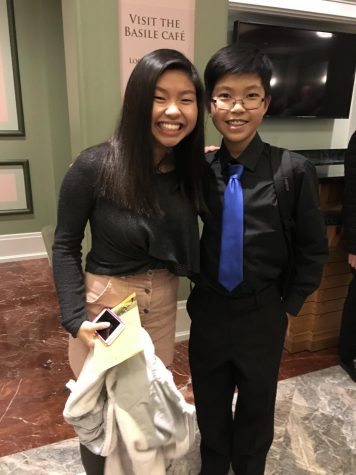 The absence of my siblings together under one roof has made me realize how much better and fuller life is when we're all together. There is always something to do, whether it's at home or out. While they provide entertainment, my brothers also provide me with a support system like no other. I can always seek advice from my siblings and receive valuable guidance.
Although people often assume that having more siblings results in less attention for each child, I believe having siblings actually results in more attention and enjoyment. Especially with the age gap between my siblings and me, my parents don't divide up their attention for each child. Additionally, I receive attention from my brothers that I sometimes prefer over attention from my parents.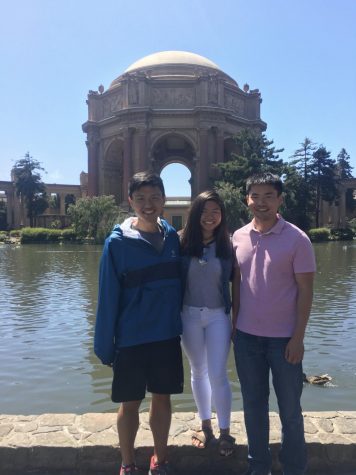 Having multiple siblings has also taught me to be more independent. I have learned how to do things on my own without my parents constantly looking over my shoulder, as they trust me more because of their experiences with my brothers. Not only do I know how to be more independent, but I also know how to help guide younger people. With both older and younger brothers, I have learned to respect and take care of others.
With more siblings, however, comes more conflict. More often than not, when all of my siblings are home, we argue and fight about small matters. However, having more siblings can be beneficial in arguments because at least one of my brothers will side with me, giving me more confidence to voice my opinions.
Last but not least, having more siblings is simply more enjoyable. The laughs are louder, the connections are deeper, and the jokes are funnier. We have more memories, and most importantly, we have more fun together.
Leave a Comment