Body Positivity
Sophomore Tessa Specchio was in eighth grade when she realized not enough people were talking about body image and eating disorders.
"I had anorexia (eating disorder characterized by restriction of eating), I went through the whole treatment thing, and I was like, 'This is terrible and this needs to be addressed.' When you're in that (treatment) you hear from a bunch of other people because we have to do groups and stuff. And everyone was talking and I was like, 'There's so many people here, so many people have gone through this and I've never heard anybody talk about it,'" Specchio said. "After that I was like, 'We need to talk about this (issue), this is so serious,' and nobody talks about it ever. I get to be the screaming voice amongst a bunch of people being silent."
Since then, Specchio said she is doing as much as she feels she can do to open up the conversation, including going to walks organized by the National Eating Disorders Association (NEDA), and posting on social media, especially around National Eating Disorder Awareness Day.
Specchio is not the only person to have noticed this disparity. Junior Roxanne "Roxie" Kays said she agreed.
"I think (body image issues) causes a lot of other things, such as diet or even eating disorder culture, (which) are big problems that I think we like to stray away from talking about because it is difficult to even acknowledge that this is even happening," Kays said.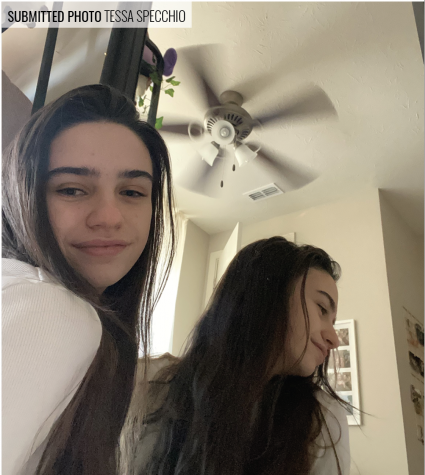 One of a number of causes of eating disorders like anorexia is a negative body image, a widespread issue that can begin at as young as six years old, according to NEDA. In 2018, multinational research group Ipsos found that as much as 79% of Americans feel dissatisfied with their body at times.
Teenagers are among the most likely to feel at odds with the way they look. About half of teenage girls and one-third of teenage boys report using unhealthy methods such as fasting and smoking to control their weight and appearance.
Amy Liptak is a mental health counselor who works with teenagers and adults on issues including depression, anxiety, LGBTQ concerns, body image and eating disorders. She said that one reason why this happens is because teens are more susceptible to negative messaging.
"(Teenagers) are in a place in their lives where they are defining their own identity, learning to have relationships, whether it be friendship or a romantic relationship with others, and learning to cope with how others see them and treat them," she said. "This tends to be a more intense experience for teenagers, and once a person reaches adulthood, for the most part, the individual has learned more coping skills and developed more self-esteem around who they are and (with) being comfortable with their body."
So what is this negative messaging? Liptak cited racism, stating it is the idea that lighter skin is prettier; norms around gender and gender expression; and fatphobia, among other things. She said media and social networking can influence what teens see as attractive and socially acceptable.
"Fatphobia is such a huge problem that we don't even necessarily think about or want to talk about," Kays said. "You notice skinny people going and eating huge burgers and cake and entire tubs of ice cream. And they're "relatable" or they're praised for it or it's funny or it's entertaining. But when a fat person eats, like, anything, or they show anything that's not super-duper healthy, strict eating, then they are attacked for it. And it's not someone's fault. Because that's our implicit bias to society."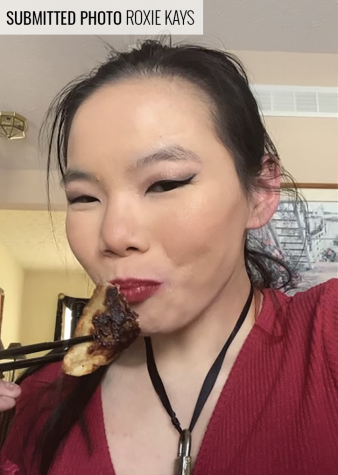 Kays also said some of their struggles with body image stemmed from stereotypes about race. They said they often heard the phrase "chopstick thin," a reference to the stereotype that Asians are very skinny or even underweight.
"And that is something that I think really was really difficult for me to deal with," they said, "when I have this really toxic mindset, because I'm Asian, so I have to be super skinny, or I have to be this or that. And in America being adopted by white parents, it was always weird for me, because I wasn't going up with the Chinese cultural background that my Chinese friends were going up with. But I clearly did not look white. And so I felt like I was kind of stuck in the middle there for a while."
"I think if anything, it's not even (that) you need to be super skinny," Specchio said, "you need to be whatever you're not. If you're skinny, then you need to gain weight, and if you're curvy then you need to lose weight because you're fat…. Even the people that we idolize like Gigi Hadid has been told that she's fat because she had a literal child. Everything that we see about ourselves that we don't like is because of, like, the things that society has put on us."
All three said they agreed, however, that the conversations around beauty and body positivity are changing, in such ways as Specchio has sought to create.
"When my mom was in college in high school and college, people who had anorexia were (said to have) "the skinnies" and they talked about it like it was just like some sort of diet, and now, eating disorders are talked about with the serious tone that they need to be talked about. I feel like a lot more people are speaking out about their experience with not being confident in themselves," said Specchio. "We have tons of transgender people who are totally like being so open about the awful struggle that they've had to go through against and like really paving the way for a lot of other people. We have body activists that are like opening up, there are plus size models now and different size mannequins— a lot of stuff has changed."
"Body positivity seems to be moving in the right direction, and I think that it will continue to get better," Liptak said. "Conversations need to be open and honest about accepting and loving ourselves and each other for exactly who we are."